New to Advent?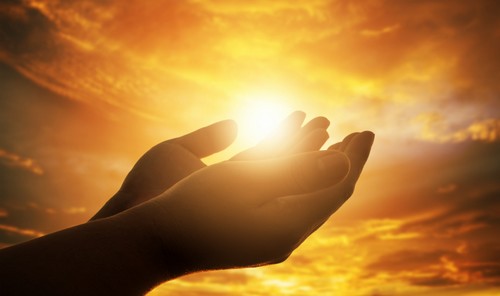 We are delighted that you have an interest in Advent Episcopal Church. Please know that you are welcome at any of our services or gatherings. We want you to know that we do offer several opportunities for worship, ministry, and social activity here for anyone who is interested. We are people of God with many questions and our goal is to be a bridge to a better life through Christ for all who choose to journey with us towards the answers. Our desire is to introduce everyone to a living and loving relationship with Jesus Christ through his family here at Advent.
If you have completed a Visitor's Information Card, we will contact you within a few days to see if you have questions or needs to which we can respond. If you wish personal assistance, please call the office at 623-584-0350 or email to information@adventaz.org. We look forward to meeting you in person soon.
Where are we located?
Our address is 13150 W Spanish Garden Dr, Sun City West, AZ 85375 - see a map of the location on this page.
When do we worship?
Advent is blessed to welcome in-person worship services on Wednesdays at 4:00 PM and Sundays at 8:00 & 10:00 AM (July and August at 9:00 AM only).
Our Wednesday 4:00 PM and Sunday 10:00 AM services are livestreamed so you can watch from home.
What do I wear?
It's up to you. Some come dressed in their "Sunday best" while others prefer more casual attire such as jeans or shorts and a nice shirt. The same goes for children. We invite you and your family to dress in whatever way you feel is comfortable and appropriate. You'll fit in no matter how you dress.
Check out this video of our campus
Take a fun look at our campus as the camera pans around our church buildings.
Get a better view of our property with dramatic aerial photography and bird's eye views.
We invite you to enjoy this trip!